Catholic Organisation Membership
Who is is for?
Organisation membership is open to curial offices, parishes, religious orders, charities and societies that are part of the Catholic community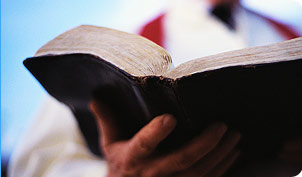 What do you get?
Fantastic discounts are available on a range of products and services, including:

Telecommunications: mobile phones, broadband, landlines
Computer hardware: laptops, PCs, notebooks, iPads...
Computer software: Microsoft, Adobe, Corel Draw, Sage...
Office supplies
Office and paper products
Cleaning products
Clerical shirts
Gift aid and money collection envelopes
Health and safety products

Dedicated account managers
Churchmarketplace's member support
How do you register?
Simply fill in the registration form and hit submit. We then set-up your account (which can take a couple of days) and get back to you with confirmation of your username and temporary password.

Find out more about the registration process
How does Churchmarketplace work?
To view products and prices, punch through from the Churchmarketplace portal to our suppliers' websites.
Placing orders:
You can place orders via this portal or by phoning or faxing suppliers directly. If phoning or faxing, do remind the supplier you are a Churchmarketplace member.
Payment:
When you register, you select whether you want to pay by invoice or card. Whichever you select, all payment is directly between you and the supplier.



Find out more
Also:
Churchmarketplace also supports the work of religious orders, who offer Altar breads, Christian books and media, greetings and religious cards among other products. In addition, our members can recommend suppliers who are listed in our White Pages.
The more we prove to suppliers that we can work together as a Church, the more we'll be able to save.