Welcome to Churchmarketplace
Created by the Catholic Church in England & Wales to enable the Catholic community to save costs by purchasing together, our free membership entitles you to access great prices on a wide range of products and services.
Whatever kind of Catholic organisation you are – curial office, school, parish, religious order, charity, society - we have services, products and contracts you can trust.
And once your organisation is registered, you can register for personal membership meaning the savings just keep coming.
Our products & services include:
Office & schools supplies
Computers
Telecommunications
Photocopiers
Fire, health & safety
Energy
Legal services for schools
School catering
Clerical apparel
Sacramental consumables
Collection envelopes
Transportation
Human resources for schools
Payroll services for schools
4 benefits of becoming a member
1. Save time
3. Contracts you can trust
2. Save money
4. Help others to save
Churchmarketplace for Catholic schools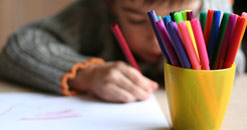 Churchmarketplace for Catholic Organisations